Tour of Homes
decorated for the holidays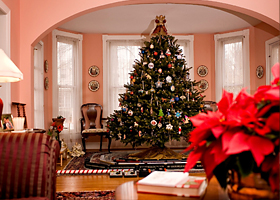 One of the highlights of the Christmas in St. Michaels weekend is the Tour of Homes. In one of the longest running home tours in Maryland, both historic homes in the village and some very special countryside homes are featured.
Dates/Times:
Saturday
Dec. 9, 2017
11am - 5pm
Sunday
Dec. 10, 2017
11am - 4pm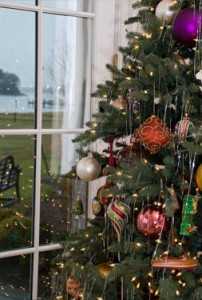 The houses in town are within walking distance of each other, which gives visitors a great opportunity to stroll through town and soak up the historic atmosphere. Most of the homes, built in the 18th and 19th centuries, had at one time been the residences of watermen and seafarers. Many of these homes have since been restored, expanded, and adapted to today's life style.
The countryside homes are located just outside of town, often situated on expansive waterfront settings. These houses should not be missed, as they employ exquisite architectural details and are creatively set amidst the Eastern Shore landscape.
Visitors reach the country homes via professional licensed shuttle bus service, which is included in the price of the ticket. The buses leave from the Crab Claw parking lot, with the last bus departing at 4:00 pm on Saturday and 3:00 pm on Sunday.
Price:
$25 thru Friday, Dec. 8, 2017 (online until Noon)
$30 during Christmas in St. Michaels weekend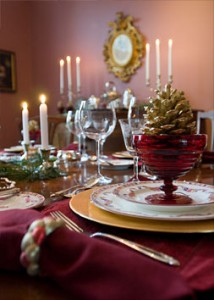 Your ticket provides:
One time admission to all tour homes
Transportation to the countryside homes
A detailed tour guide booklet with lots of local information and complete descriptions of each home on the tour along with other major landmarks in St. Michaels
Admission to the Chesapeake Bay Maritime Museum both Saturday and Sunday
Tickets:
Order online, via mail or in person
Starting mid-July :
Order online until Noon Fri., Dec. 8, 2017
Starting Nov 1:
Purchase in person at the following stores on Talbot Street:
The Christmas Shop
Chesapeake Trading Company
Chesapeake Bay Outfitters
Charisma
During the Christmas in St. Michaels weekend, pick up your pre-purchased tickets or purchase tickets at Granite Lodge on St. Mary's Square:
| | | | |
| --- | --- | --- | --- |
| | Friday | Saturday | Sunday |
| | Noon - 3pm | 9am - 5pm | 10am - 3pm |
Order Early – Tickets are limited!

Online Sales Closed